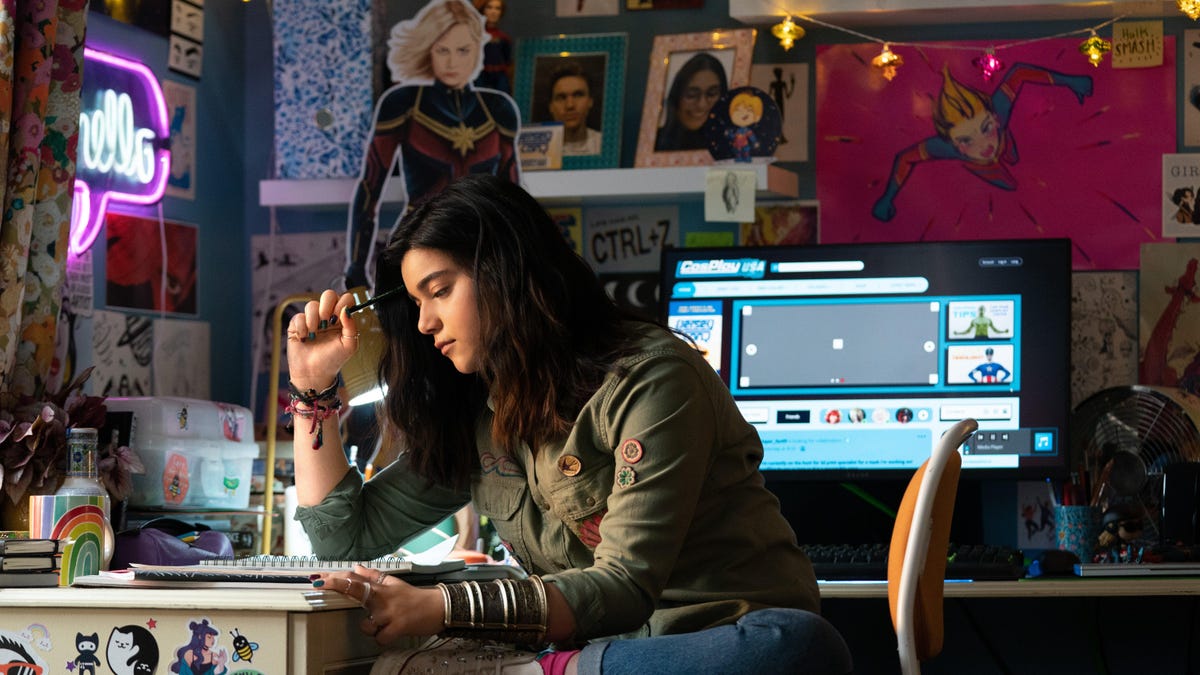 Marvel's The Marvels is having a pretty lousy time at the box office, having already gotten the worst opening in MCU history and then a huge drop-off in its second week, but star Iman Vellani—who plays Ms. Marvel, a.k.a. Kamala Khan—isn't phased by it. In fact, it sounds like she doesn't particularly care about the performance at all, since she's happy with the job she did, and it's actually pretty cool of her to say so out loud (especially considering that she's never done anything onscreen but play Ms. Marvel in this and her solo show).
Vellani brought this up while talking to Yahoo, saying she's not thinking about how much money The Marvels is bringing in because, as she says, "I don't want to focus on something that's not even in my control, because what's the point?" She later added that she's happy with the film, and the people she cares about are happy with it, so that's all that matters to her. "It's genuinely a good time watching this movie, and that's all we can ask for with these films," she told Yahoo, noting, "It has superheroes, it takes place in space, it's not that deep, and it's about teamwork and sisterhood." Not a bad pitch, honestly.
But there is something subtly noteworthy in Vellani's decision to shrug off the box office numbers: When saying that she doesn't worry about the box office, she mentioned, "That's for Bob Iger." He, of course, is the current CEO of Disney, which owns Marvel Studios, but it seems important that she said his name and not Kevin Feige's name. He's the head of Marvel Studios, and it probably matters to him as well if his movies make money at the box office, but it's also Feige—not Iger—who made Vellani a Marvel star in the first place. It arguably speaks to a very trendy dismissal of dumb corporate stuff that gets in the way of actual work, and we've gotta respect that.