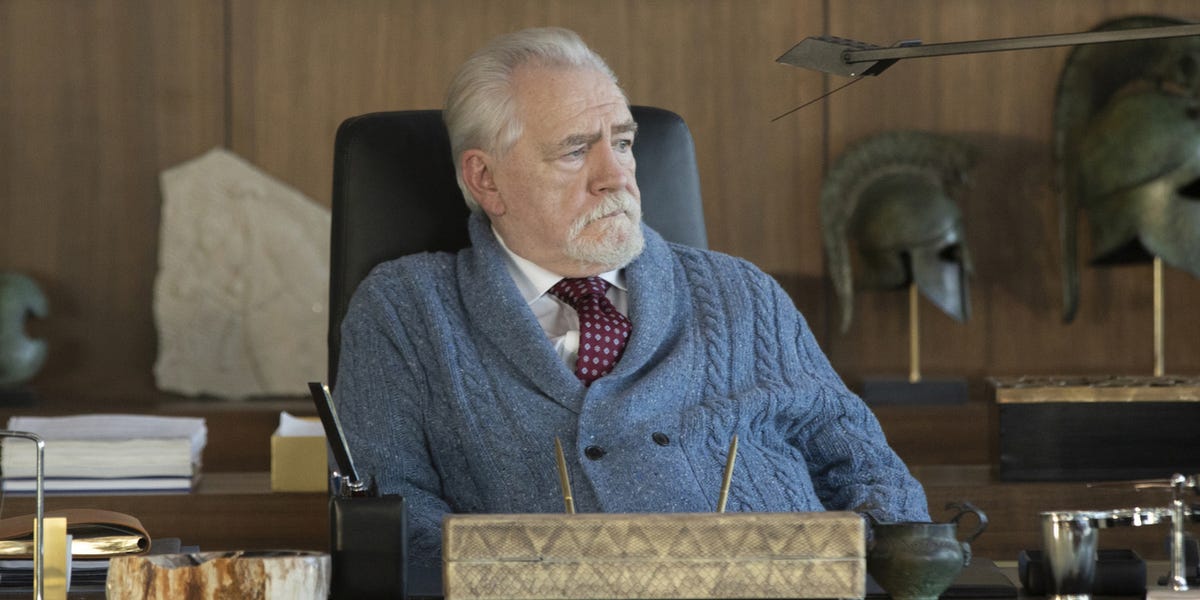 Succession did the unthinkable in its final season. Early in the third episode of Season Four, the series killed off Logan Roy. Of course, the actual "succession" had to occur eventually if the popular HBO drama was going to live up to its name. Still, Brian Cox—the actor who played Logan Roy for the past five years—was arguably the show's greatest performer and driving force. Since his departure, his kids—and depending on who you ask, the series as a whole—have been a bit lost.
In an interview with BBC ahead of Succession's big series finale this weekend, Cox all but agreed that it may not have been the right more. "I was fine with it ultimately, but I did feel a little bit rejected," he said, according to Variety. "You know, I felt a little bit, oh, all the work I've done and finally I'm going to, you know, end up as an ear on a carpet of a plane." Cox also added that it was probably a bit "too early" in the season to make such a move. Logan Roy's death occurring as early as Episode Three definitely surprised audiences, however—unlike King Viserys long, drawn-out death in HBO's House of the Dragon.
Cox's death also occurs offscreen, as told by other characters on the show such as Tom (Matthew Macfadyen), Frank (Peter Friedman), Karl (David Rasche), and Karolina (Dagmara Dominczyk). The show's leading siblings—Kendall (Jeremy Strong), Roman (Kieran Culkin), and Shiv (Sarah Snook)—all hear the news and react over a cellphone call at Connor's (Alan Ruck) wedding. Still, Cox maintains that it was done "in a pretty brilliant way."
He also flirted with the idea that it was all fake. "I still believe this, maybe Logan isn't dead," Cox teased. "This could be part of an elaborate ruse to find out. Well, if you think about it, from Logan's point of view, he has to find out, how are his children going to behave when he dies, what will then happen? And the only way to do that is to fake his death and actually, at some distant point he's observing the chaos that is following."
Hold on, Logan may have faked his own death?! And you say this a week before the finale?! Don't get me excited like that! Asked if he was serious, Cox then responded, "No… I'm just saying that could have been a supposition." Yeah, and I could have just had a heart attack because of it.
Assistant Editor
Josh Rosenberg is an Assistant Editor at Esquire, keeping a steady diet of one movie a day. His past work can be found at Spin, CBR, and on his personal blog at Roseandblog.com.